Settings
Daily Scan – Rootkit scan is required to be run daily to ensure that Rootkits are hunted down in a timely manner. This option is "On" by default and can be turned "Off" according to your preference.
Log Retention – The scan logs previously run is available for 60 days by default. If you would like to change this, please enter the number of days you would need to retain them.
Email - It is highly recommended that the scan logs be monitored regularly. The logs can be sent to your email address provided here for ease of access. However, if you frequently check the Scan logs on dashboard and do not wish to receive email notifications, you can leave this text box blank.
Update - This can be used to update the RKHunter security definitions on your server. Please run the Update button before you run a manual scan to ensure the latest signatures are used for the scan.
The installed version of rkhunter will be displayed right below this, please click Update button if it shows  a new version is available.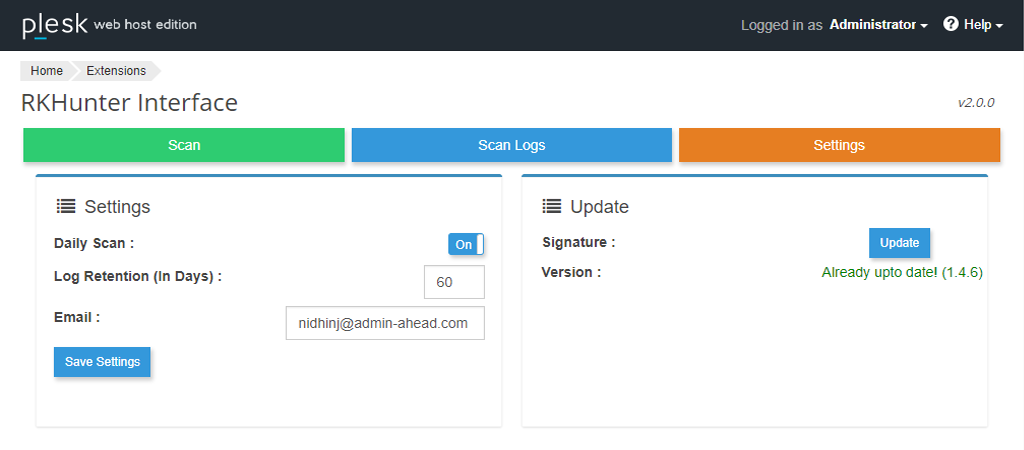 Scan
On the Scan tab, we can either run a Full Scan, wherein RKHunter Interface will run a full scan and report all the messages.
You can run the Warning Only Scan where only the Warning messages and the Summary Report will be displayed.
We also have the Force Scan option where you can force a new scan while another scan is already running. This would be handy when you have resolved a suspicious activity reported by the current scan.
The progress and status of the manual scans will be available to you at the right hand corner even if you switch browser tab.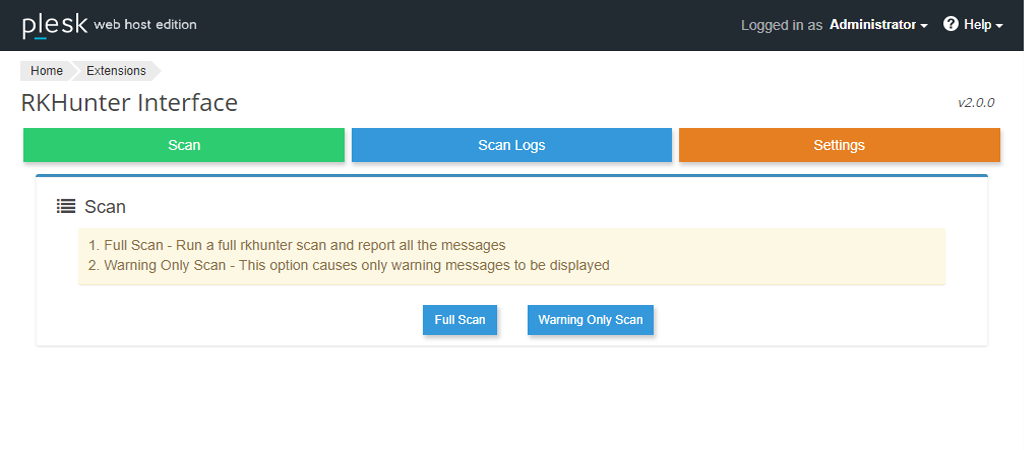 Scan Logs
On this tab you can view the most Recent Scan Log and you also have the option to view the Daily Scan Logs which are listed out numerically date wise. You also have the option to search for any specific scan log under the Daily Logs section.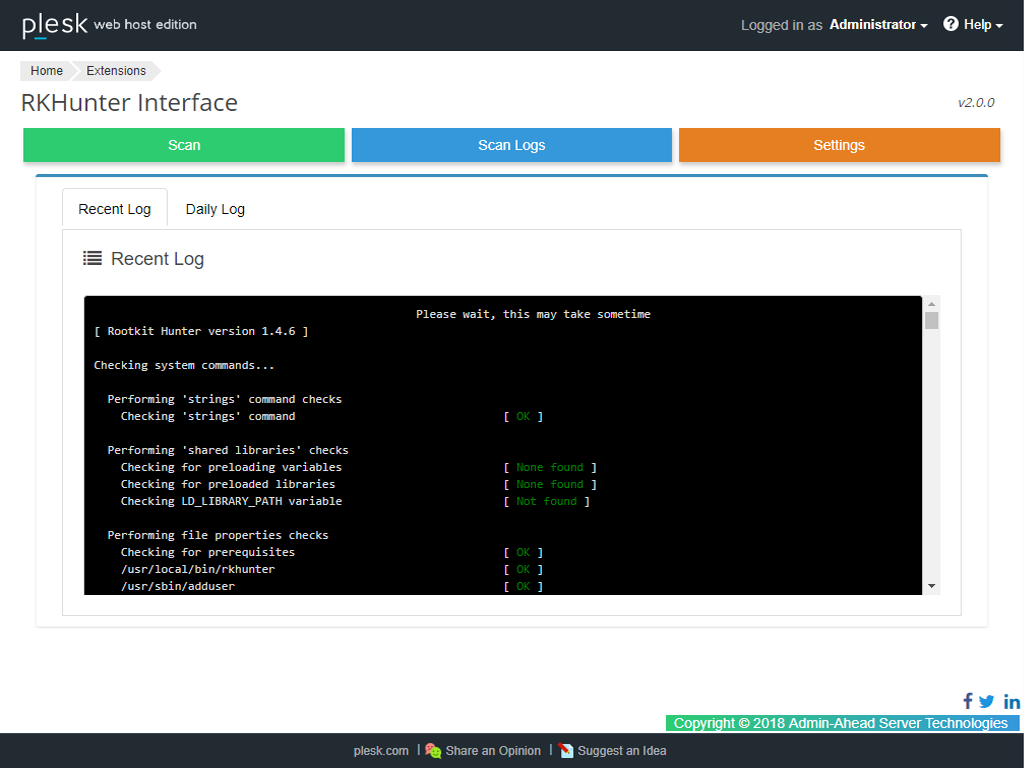 Important 
Rootkit Hunter is not a reactive tool: it only enumerates encountered threats. It is necessary to read the log file and investigate suspicious activity.

In order to ensure updates are installed automatically, please enable "Automatic Updates for Extensions" in Plesk.