After the new update of the plugin/extension and the gDNS controller version 4.1-11 you can prioritize the domain updates by manually clicking on the re-sync icon of the corresponding domain, and after that, you will need to login to the controller/received zones and then click on the "Forced Sync" and search for the domain from AMQ and the signing and all the procedure in the controller will work then it will move to edge after the next cronjob.

It will reduce the time for syncing an urgent domain, it is also used to resolve a situation like SSL updating through DNS verification by Let's encrypt.

Step 1: Follow the instructions shown in the screenshot and wait for the sync to update to the AMQ queue.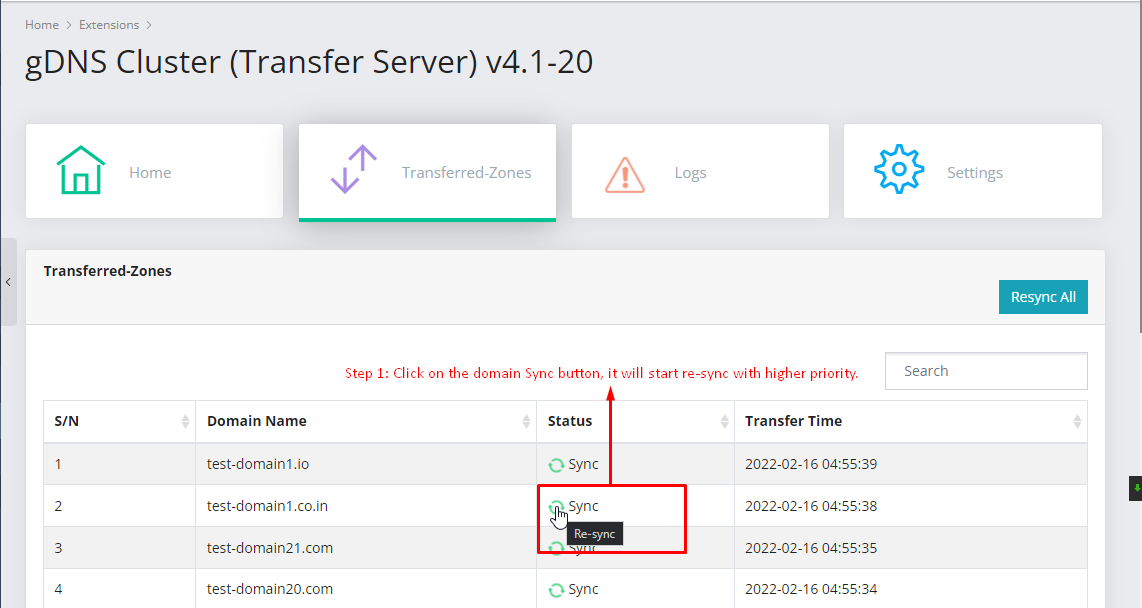 Step 2: On Controller Received Zones page





Step 3: Search for the domain in the AMQ queue and start instant signing and syncing domain update to the Edge server. You will get a success message if the process is successful.





Note: This is included in the latest version of gDNS, Plesk: 4.1-20, cPanel: 4.1-10, DirectAdmin: 1.0-7, and gDNS Controller/Failover: 4.1-11. The Plesk extension has been submitted for certification to Plesk and will be released soon.